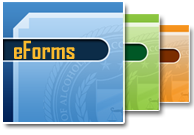 Today the ATF announced that more forms are being returned to eForms over the next month.
But … before you ask … Forms 3 and 4 are NOT included in the list.
Perhaps most useful to NFA owners, Form 5 is being returned to service immediately.  Form 5 is used to transfer NFA items tax-free to lawful heirs or beneficiaries of a trust.
The entire notice is as follows:
ATF is pleased to announce the return of the following eForms to active service: ATF Form 5 on 8/27/2014, ATF Form 9 on 9/2/2014, and ATF Form 5300.11 (AFMER) on 9/5/2014.

Please note that at this time no date has been determined for the return of the ATF Forms 3 and Form 4 to service on the current platform. In the interim, ATF has devoted additional resources to paper forms processing within the NFA Branch to augment the volume of receipts and current pending applications.
Here's hoping that Forms 3 and 4 will be part of the next roll-out.