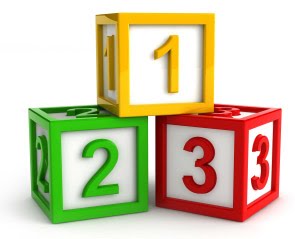 I offer a comprehensive NFA Trust instrument customized to your needs for a flat-fee of $100.
The $100 flat fee also gives you access to the following support services free of charge:
The addition or removal of trustees and beneficiaries at any time.
The addition or removal of assets from your Schedule of Assets at any time.
The ability to ask any questions you might have about NFA regulations and have them answered by an attorney who practices in the NFA world daily.
If you are not sure why you might want to use a trust to start your NFA collection, then I hope I can help answer your questions.   Join the hundreds of satisfied customers who have allowed me to help them navigate the NFA trust process.
Click the following link for a detailed discussion of the benefits of using an NFA trust to acquire your NFA items.
If you are already familiar with the benefits of an NFA Trust then …
Let's Get Started With Your NFA Trust
Thank you for letting me assist you in starting your NFA collection!  Please note that I am currently only licensed to practice law in Virginia and therefore, I can only develop an NFA trust for clients in Virginia.
The demand for NFA trusts has increased significantly following the finalization of 41F and I am working very hard to assist everyone in a timely fashion.
In order to do so, I have tried to streamline the process of gathering the required information for the trust and securely getting your payment information. You can help me complete your trust in 3 easy steps.
1) Please download and complete my NFA Trust Questionnaire (Microsoft Word format).
2) Once the questionnaire has been completed, email it to me at [email protected]. Please keep it in Word format.
3) I will review your questionnaire and then call you to answer any questions and get your payment information.
Note: If you do not have Microsoft Word, are not comfortable with the technology, or have any problems completing the questionnaire then I will be glad to handle the entire process over the phone.  You may call 276-206-9615 9:00 am to 9:00 pm seven days a week.
What previous clients are saying
John was professional, clear and followed up promptly with questions, phone calls and educated me on the process. I feel like he went above and beyond for a very difficult situation. I highly recommend him for legal needs. Best experience i have ever had with a lawyer.

Brandy Mobin


7/26/2019

Best 2nd amendment lawyer there is!

denise wills


2/10/2020

John Pierce is amazing in my particular case the Commonwealth Attorney told us before court he was going to object to my firearm restoration but John did not let that set us back he got in the court Room and kicked butt I would highly recommend John Pierce to anyone thanks again John

Shannon Johnston


10/26/2019

Mr. Pierce was very professional. He is very detail oriented and thoroughly explained each step of the process of reinstatement from which documents I needed to obtain, to how the hearing would proceed and the questions I would need to answer. He made the whole process much easier and less stressful than it could have been otherwise.

Bradlee Ailles


2/09/2020

This fella helped me, and helped me quickly. I've never seen an attorney get so much done in so little time. I know all cases aren't the same, but when I want something done I want it done quickly then on to the next, and that's what Mr Pierce did. I hope not to need him again, but if I do, I won't hesitate in calling him. Thanks again..

Upaginit 101


1/30/2019