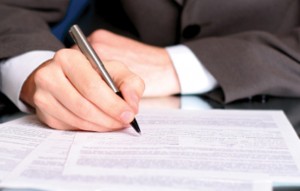 By now you know that there are many benefits to using an NFA trust to acquire your NFA items.
However, once you have your trust instrument in-hand, there is still much work to be done.
In this article, I will walk you through the process starting from the moment you receive your trust instrument.
Executing The Trust

Step 1:  You must have your trust instrument notarized.  This is crucial!  Your trust does not come into existence until it is notarized.  You will also need to sign and date any schedules attached to your trust.
Places that offer notary services include your local bank and UPS/FedEx stores.  There are also online options such as the one offered by FedEx.
You will only need to have one original copy of the trust notarized and may then make additional copies from that original.
Step 2: You should place the notarized original in a safe place after making as many copies as you need.  Do not give your original to the gun store or mail it to the ATF!
How many copies should you make?  You will need a copy for each of the Joint Trustees and Successor Trustees.  Additionally, you should place a copy in your range bag.  That way, you will have it with you at all times that you are in possession of trust-owned items.
While the advent of the eForms system has largely eliminated the need for paper applications, I should note that you will also need one copy to submit to the BATFE with any paper Form 4 or Form 1 application that you may submit.  Please note that this copy will NOT be returned to you.
Note: These copies should include all schedules as well as the main body of the trust instrument.
One additional note: While it is not required, I highly recommend that you scan in all 17 pages of the signed and notarized trust and email a copy to me to be added to your client file.  You will also need this scanned version to use the eForms system.
Step 3:  You should clearly identify the physical assets you initially transferred into the trust as trust property.  You do this by taking a $10 bill and a single round of ammunition, placing them into an envelope with the name of the trust on it, and placing the sealed envelope in a secure place.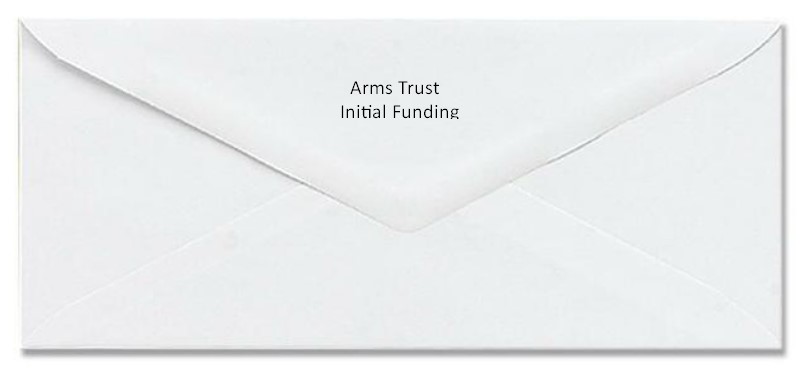 Note: The NFA items which are the subject of the application are not added to the trust until the application is approved.
Adding NFA Assets to the Trust
Both Form 1 (making an NFA item) and Form 4 (acquiring an NFA item already in existence) are now supported in the eForms system.  I highly recommend that you take advantage of this and not submit any paper applications unless absolutely necessary (such as a private transfer not involving an FFL).
If you are doing an eForm 1 and wish to have me assist you in the process, please read this article on the documents I will need.
If you are doing an eForm 4, the FFL will guide you through the process.
Adding Non-NFA Assets to the Trust
Step 1:  You should decide IF you are going to add any non-NFA firearms into the trust.
Your NFA trust is perfectly capable of holding non-NFA items.  All non-NFA items and accessories you wish to have owned by the trust should be placed on a printed list to be stored with the trust (see the notes on Schedule A of your completed trust) but only IF you want to add your non-NFA items or accessories to the trust.  I have a sample spreadsheet you can use to track your collection available for download.
By automatically incorporating all listed items, you no longer need to update your Schedule A every time you buy or sell a non-NFA item.
Note:  Many clients have stated that they have been told they do not need to share their non-NFA asset list with the ATF.  However, ATF Regulation 41F, which went into effect on July 13, 2016, contains this requirement.  It states that any application must be accompanied by "complete and unredacted copies of [the] declaration of trust, with any trust schedules, attachments, exhibits, and enclosures."
Consequently, most people hand-down their regular firearms in their will rather than intermingle them with their NFA trust assets.  However, if you wish to add any non-NFA firearms or accessories to the trust at any time then it is easy to do so.  If your trust was drafted since July of 2019 then your Schedule A will contain language allowing you to attach a detailed list of non-NFA items.  If your trust was drafted prior to this date, then I will be glad to provide an update to your Schedule A with the latest language.