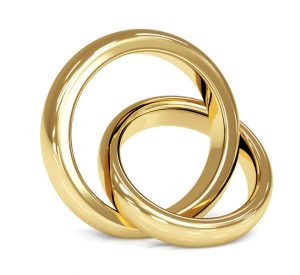 When planning for marriage no one wants to consider the possibility that their union might not last a lifetime.
We tell ourselves that divorce is something that happens to other people.  But the statistics tell a much different story.
While the exact divorce rate is a hotly contested question among statisticians, the generally accepted answer is that almost 50% of marriages will end in divorce or separation.
The sad truth is, in the United States, the average length of a marriage that ends in divorce is 8.8 years.
Given these statistics it is not unrealistic for you to want to protect yourself (and your spouse) from concerns over what might happen in the event of a divorce.  This will allow both of you to start a life together free from fear and focused on what really matters in your relationship.
I offer a standard prenuptial agreement that will satisfy the needs of most clients for a flat fee of $250 and am able to craft those truly unique agreements on an hourly basis.
If you would like to discuss whether or not a prenuptial agreement is right for you, feel free to contact me.  Consultations are always free.