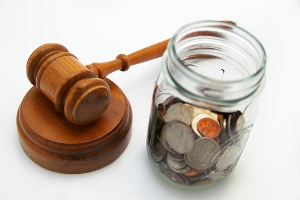 I am a strong believer in the American legal system and it has always bothered me that, for many people, the cost of adequate representation is simply too much.
With hourly rates in the hundreds of dollars, many attorney's services are sadly beyond the means of average Americans.
That is why an increasing percentage of the new generation of attorneys, myself included, are adopting flat-fee pricing for many services.
For example:
I offer a Virginia NFA Trust for a flat fee of $100.
I offer a basic estate planning package consisting of a will, durable power of attorney, and health care directive for a flat fee of $250 per person or $400 per couple.
I will assist you in petitioning for restoration of your gun rights following a felony conviction or mental health commitment for a flat fee of $1,500.
I will assist you in forming an LLC for a flat fee of $150.
I will assist you in forming a non-profit organization for a flat-fee of $500.
I offer a standard prenuptial agreement or postnuptial agreement that will satisfy the needs of most clients for a flat fee of $250 and am able to craft those truly unique agreements on an hourly basis.
And of course … Initial consultation on any issue is always free.
If I prepare an instrument for you and you are not happy with the product then you pay nothing.  It's that simple.
For payment of fees, we accept cash, personal checks, credit cards, and PayPal.