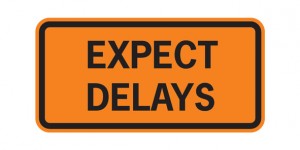 For some time now the ATF has been hinting that they would have an important update concerning eForms 3 and 4 at the 2015 Shot Show.
Many optimists had hoped that the ATF might be ready to announce that these eForms are ready to return to service.
I have been telling clients that this was hoping for too much and that they might expect eForms 3 and 4 to return to service by the 2nd quarter of the year.
It turns out that even this was too optimistic.  In the just-released 'State of eForms' newsletter (embedded in full below), the ATF reveals that there has been some progress but not nearly enough to herald an impending return to service.  The key portion of the newsletter states:
While eForms 3 and 4 have not yet been restored to service, there has been progress. ATF has engaged a new vendor to create a more robust platform for the processing of the eForms 3 and 4. The new platform will be designed to eliminate the issues that caused the removal of the eForms 3 and 4 from service.

The new eForms will also provide enhanced functionality such as batch processing and possibly some automated approval functionality for certain forms. The vendor has recently been cleared and has already started to work with ATF in engaging the industry for system requirements on certain processes. Once the requirements have been finalized, we will begin the design and review of the new eForms platform. We hope to have eForms 3 and 4 returned to service by late 2015.
So … it will be late 2015 at the earliest.  And if I were a betting man, I would wager that it will be 2016 before we see a full return of eForms 3 and 4.  Thankfully, the added staff continues to reduce the backlog of paper applications and cut down on wait times.