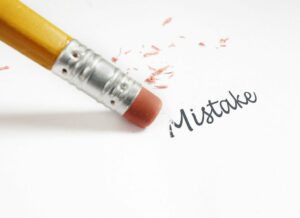 Back in 2017, I had written an article to answer the question "Is a charge eligible for expungement if it was dismissed following a deferred disposition?"
In that article I laid out the controlling case law and determined that, at that time, the answer was 'No'.
However, a law passed by the General Assembly during the 1st 2020 Special Session has changed this answer somewhat.
The bill, which I have written about in regards to other important changes it made, was H.B. 5062, and, among other things, it added § 19.2-298.02 to the Code of Virginia.  Subsection D of this statute addresses a way that a charge, which was resolved by a deferred disposition, might be made eligible for expungement.  The relevant section reads:
§ 19.2-298.02. Deferred disposition in a criminal case.

…

D. Upon agreement of all parties, a charge that is dismissed pursuant to this section may be considered as otherwise dismissed for purposes of expungement of police and court records in accordance with § 19.2-392.2, and such agreement of all parties and expungement eligibility shall be indicated in the final disposition order.
The key takeaways from this subsection are:
It is not retroactive;
It requires the agreement of both the defendant and the Commonwealth Attorney; and
It requires that the eligibility and the agreement of the parties be made a part of the final disposition order in the case.
In the past, deferred disposition cases have frequently been dismissed after the deferral period without the defendant or defense attorney being required to appear (so long as all conditions have been met successfully).  However, going forward, if the Commonwealth Attorney has agreed to make the charge eligible for expungement, it may be in the best interest of the defendant to arrange for the defense attorney to appear on the return date to ensure that the appropriate language is included in the final dismissal order.