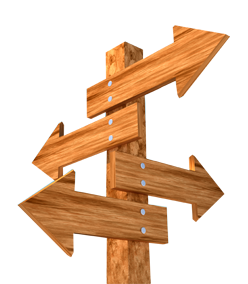 We have been waiting for final guidance and approved forms from the ATF on the 41F implementation for some time and they have finally posted an update on their website which includes links to the new forms.
Much of what they provide in this link is in keeping with our previous understanding of how 41F would be implemented.
Here are a few key clarifications:
1)  The ATF has stated on a number of occasions that applications postmarked (in the case of paper forms) or submitted (in the case of eForms) will be processed under the old rules if the were submitted / postmarked "by July 13th".  Here, they make it clear that what they mean is "prior to July 13th."
2)  Any applications submitted on or after July 13th must be on the new forms or they will be rejected.
3)  All 'responsible persons' on a trust will need to complete the new Form 5320.23 (Form 23) and attach a passport size / quality photo taken within the previous year, and  provide two FD-258 fingerprint cards.  I will be posting more about this requirement and how the industry is working to simplify compliance in my next article.
4)  As for who is considered to be a 'responsible person' on a given trust, this is based upon the powers and level of control granted to a given party by the trust instrument.  In the trust instruments I have prepared for my clients, I believe that only the Settlor and the Joint Trustees, as laid out on Schedule B, will fall under this definition.
3)  The final rule also requires that "[t]he applicant on the Form 1 and the transferee on the Forms 4 and 5 shall forward a completed copy of the application to the chief law enforcement officer of the locality in which the applicant or transferee is located."  By not placing a specific requirement upon the applicant as to how the 'forwarding' is to be accomplished, it appears that by signing the new Form 23, the 'responsible person' is self-certifying that they have complied.
4)  In addition to the applicant forwarding a copy of the Form 1 / 4 / 5 to their CLEO, all 'responsible persons' must also send a copy of their completed Form 23 to their local CLEO in the jurisdiction where they reside.  As you can imagine, this leaves open a number of questions concerning joint trustees in non-NFA states.
And there are still other questions to be answered:
How will the 'preceding 24 month' exclusion be implemented?
Is eForms gone for good after all the money the ATF has spent?
I will be following up shortly with several articles, including one on how to add or remove joint trustees.
Stay tuned …