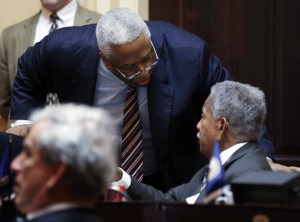 This legislative session Delegate LaRock has been a steadfast friend to NFA collectors in Virginia and deserves our thanks and support.
He has introduced two bills this session that directly affect NFA applications in the Commonwealth.
The first of these, and the one I must update you on, is HB 878.
Realizing that the ATF proposed rule 41p is still lurking on the horizon to potentially subject trust applicants to the same CLEO sign-off ban suffered by individual applicants, Delegate LaRock introduced this bill to protect Virginia's NFA collectors from being arbitrarily denied the right to even submit an NFA application.
His bill would have simply required Virginia CLEOs to sign-off on NFA applications for qualified applicants so that they are not subject to an arbitrary ban based upon where they live in the Commonwealth.  Applicants who receive CLEO sign-off would still need to go through the exhaustive, multi-month application, background check, and registration process that applies to all NFA items.
However, despite passing the republican controlled House of Delegates on a 64 to 32 vote, today the Senate Courts of Justice Committee killed the bill for the year on a 9 to 5 party-line vote.
Those who voted against the bill were Senators Marsh, McEachin, Saslaw, Howell, Lucas, Edwards, Puller, Petersen, and Wexton.
Despite giving lip service to their supposed support for the Second Amendment and for background checks, the democrats on the committee chose to subject Virginia's NFA collectors to an arbitrary ban rather than support a system of extensive background checks and registration that has been in place of three-quarters of a century.
It seems to me that bans are what they really support.