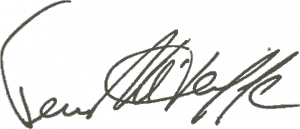 Following Friday's decision by the Virginia Supreme Court striking down Governor McAuliffe's blanket restoration of political rights, Governor McAuliffe was quick to issue an official response.
For those clients who need their voting rights restoration in order to apply for restoration of their firearm rights, the Governor's response contained some good news.
He stated that "The men and women whose voting rights were restored by my executive action should not be alarmed. I will expeditiously sign nearly 13,000 individual orders to restore the fundamental rights of the citizens who have had their rights restored and registered to vote. And I will continue to sign orders until I have completed restoration for all 200,000 Virginians."
It appears as if those who actually registered to vote following the April 22nd executive order should expect to quickly receive an individualized restoration from the Governor. If you fall into this category then you simply need to wait.
For those who fall into the second category of those who purportedly had their rights restored based upon the April 22nd order but did not actually register to vote the path forward is not yet clear.  While the Governor indicated he will continue to sign orders for each one until he has restored everyone, there is no indication as to whether a request may be made for expedited processing.
The Governor's Restoration of Rights page has not yet been updated to reflect the ruling but I expect we will receive more guidance over the next few days.  I will keep my clients informed as details emerge.