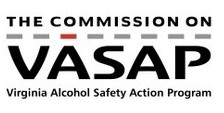 I received an email today from someone who was confused by the language on the Virginia Concealed Handgun Permit application.  For simplicity sake I will call her Terry (not her real name) throughout the rest of this article.
Terry had been convicted of misdemeanor DUI and ordered to ASAP (more accurately known as VASAP) as part of her sentence.
Having completed her sentence successfully (including ASAP) and waiting the requisite 3 years after her conviction per the requirements of § 18.2-308.09(9), she was re-applying for her CHP when she was brought up short by the wording of question 8(d) on the Virginia Concealed Handgun Permit application.
This question asks:
HAVE YOU BEEN INVOLUNTARILY ADMITTED TO A FACILITY OR ORDERED TO MANDATORY OUTPATIENT TREATMENT, OR WERE YOU THE SUBJECT OF A TEMPORARY DETENTION ORDER PURSUANT TO VA. CODE § 37.2-809 WHO LATER AGREED TO VOLUNTARY ADMISSION UNDER VA. CODE § 37.2-805?
Terry's confusion lies in the fact that the application does not define 'mandatory outpatient treatment'  nor does it give a statutory reference as it does for the second part of the question.  She was uncertain if the ASAP program, which is mandatory and is outpatient would qualify and did not wish to answer incorrectly.
So how do we answer this question?
Well … we start with the premise that the only dis-qualifiers for receiving a CHP are codified in the Code of Virginia.  The Virginia State Police are not allowed to add requirements of their own and § 18.2-308.02(A) of the Code of Virginia requires that the application request "only that information necessary to determine eligibility for the permit."
Given that, we have to assume that each question relates to a statutory requirement for the issuance of a CHP and since those items which disqualify an applicant are codified in § 18.2-308.09, we will start our search there.
A quick search there does not immediately reveal a relevant disqualification for 'mandatory outpatient treatment' but a search of all the referenced statutes shows us a single statute which does contain that term; § 18.2-308.1:3.
Going deeper down the rabbit hole, we come to the end of our analysis.  In this code section we find that § 18.2-308.1:3 only applies to mandatory outpatient treatment ordered when a person is found incompetent pursuant to § 19.2-169.2 or was ordered to mandatory outpatient treatment as part of a commitment hearing held in accordance with § 37.2-814 et seq.
Since an order to attend ASAP as part of a DUI conviction satisfied neither of these requirements, it does not count as 'mandatory outpatient treatment' for purposes of answering question 8(d) on the Virginia Concealed Handgun Permit application.