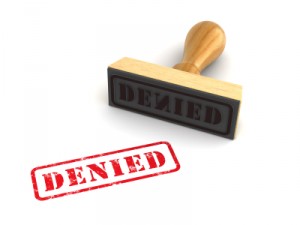 It was no surprise when a 90 day stay was granted in the case of Palmer v. D.C.   And it should come as no surprise that D.C. is planning to use that time to make sure that whatever system ultimately results from the ruling is "as restrictive as possible."
Those are the exact words of D.C. Councilmember and mayoral candidate David Catania. But Councilmember Catania is not alone is his disregard for the rights of D.C. citizens.
Councilmember Tommy Wells, chairman of the Committee on the Judiciary and Public Safety, indicated that the council is "going to prepare by working on legislation that will pass [constitutional] muster." He indicated that he will be looking at Maryland's restrictive may-issue law whose "good and substantial reason" requirement was upheld last year by the 4th Circuit in Woolard v. Gallagher.
What would such a system mean for residents of the District? It would mean the same thing that it means for the residents of those states still suffering under a may-issue system … cronyism, discrimination, and an almost complete ban for those who are not politically connected. The poor need not apply.
While no one can ultimately predict what will happen on October 22 when the stay ends, we can be sure that D.C. will do everything in their power to make sure that it is not in the best interests of gun owners.