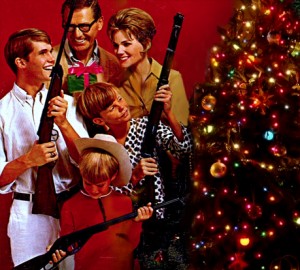 Yesterday the United States Supreme Court handed down a 5-to-4 ruling in the case of Abramski v. United States.
The court held that a buyer may not answer 'Yes' to the question 'Are you the actual transferee / buyer of the firearm' when they have been given money by a third party to purchase the firearm even if the transfer to the third party also goes through a background check.
The case arose when Abramski's uncle gave him money to purchase a handgun with Abramski's law enforcement discount.  Abramski purchased the firearm, answering 'Yes' to the question  'Are you the actual transferee / buyer of the firearm' and subsequently transferred the firearm to his uncle via a licensed dealer.  Abramski's uncle himself completed a 4473 and passed the federal background check.
The court held that regardless of the uncle's status, Abramski's answer was a material misrepresentation of fact, subjecting him to prosecution under 18 USC § 924(a)(1)(A).
Having said that, let me answer a question that I have been asked repeatedly over the last 24 hours.  Abramski did not affect the legality of buying a firearm as a gift.  The ATF has repeatedly held that a buyer purchasing a firearm as a bona fide gift is the actual buyer of the firearm.  In fact, it specifically states this on page 4 of the 4473 form that a buyer completes when purchasing a firearm from a licensed dealer.
ACTUAL TRANSFEREE/BUYER EXAMPLES: Mr. Smith asks Mr. Jones to purchase a firearm for Mr. Smith. Mr. Smith gives Mr. Jones the money for the firearm. Mr. Jones is NOT THE ACTUAL TRANSFEREE/BUYER of the firearm and must answer "NO" to question 11a. The licensee may not transfer the firearm to Mr. Jones. However, if Mr. Brown goes to buy a firearm with his own money to give to Mr. Black as a present, Mr. Brown is the actual transferee/buyer of the firearm and should answer "YES" to question 11 a. However, you may not transfer a firearm to any person you know or have reasonable cause to believe is prohibited under 18 U.S.C. 922(g), (n), or (x).
The facts of the Abramski case limit the holding to those cases where the money for a purchase comes from one person who requests that another person purchase the firearm for them regardless of the reason or whether the initial purchaser is a prohibited possessor.
You may continue to give the gift of self-defense to family and loved ones.