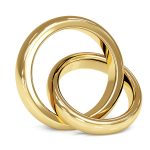 By now, most couples are familiar with the concept of a prenuptial agreement. Such an agreement allows a couple to start their new lives together without concerns over what might happen in the event of a divorce.
But what if you are already married?  The good news is that it is not too late to define the financial terms of the marriage and any possible dissolution.
Agreements between those who are already married are often referred to as postnuptial agreements.  § 20-155 of the Code of Virginia governs such agreements and provides that "[m]arried persons may enter into agreements with each other for the purpose of settling the rights and obligations of either or both of them, to the same extent, with the same effect, and subject to the same conditions, as provided in [the Premarital Agreement Act] for agreements between prospective spouses, except that such marital agreements shall become effective immediately upon their execution."
I offer a standard postnuptial agreement that will satisfy the needs of most clients for a flat fee of $250 and am able to craft those truly unique agreements on an hourly basis.
If you would like to discuss whether or not a postnuptial agreement is right for you, feel free to contact me.  Consultations are always free.