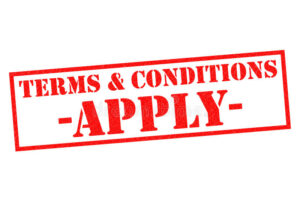 Those who applied for their 'free' arm brace tax stamp using the custom eForms process are already starting to get approvals back.
However, these approvals come with conditions.  As you can see in the photo below, rather than being simply 'Approved' as most tax stamps are, these are approved with 'conditions'.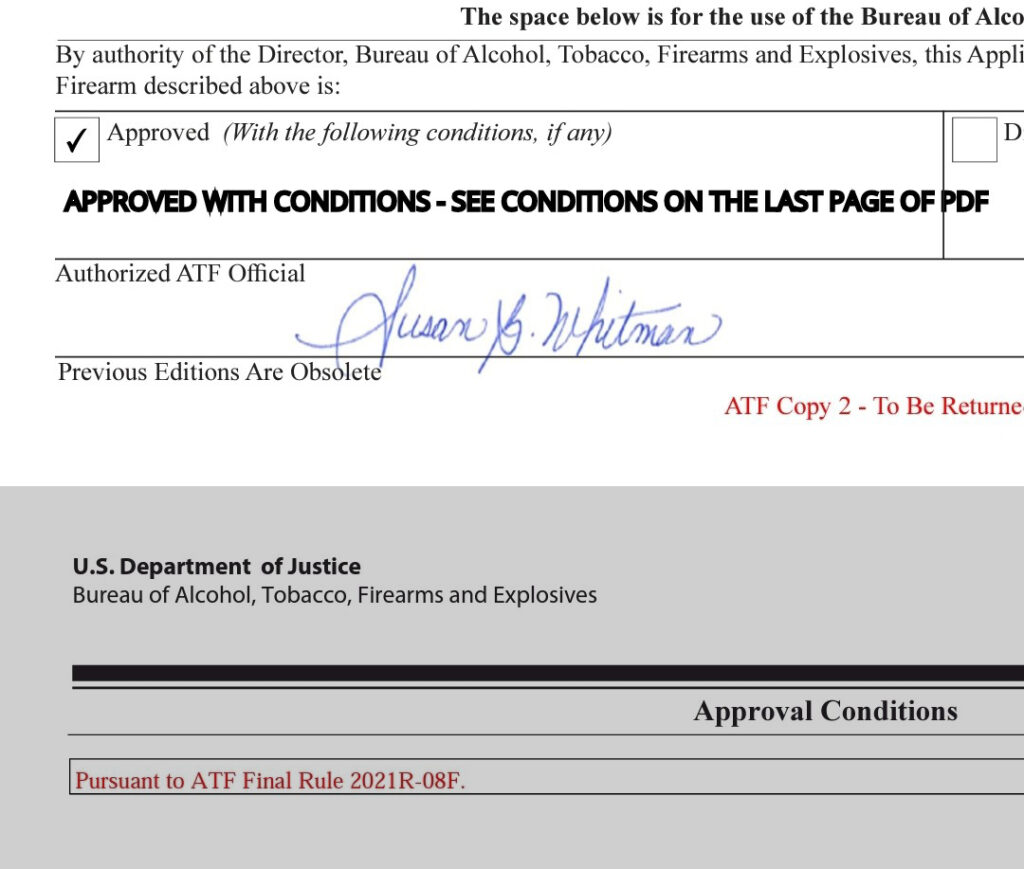 Specifically, these say they are approved "Pursuant to ATF Final Rule 2021R-08F".  So … what exactly does that mean?
Let's look at this from the ATF's perspective:
 These are items that the ATF has decided were illegal SBRs from their time of manufacture.
The ATF has, in their eyes, magnanimously agreed to give owners of these 'illegal SBRs' an amnesty period and free tax stamp if they choose to register them.
With this free tax stamp, the user can put an actual stock on the resulting SBR in place of the arm brace.  In other words, it is a full-blown SBR from that point forward, and the owner received that tax stamp for free.
There are numerous legal challenges already filed and, in the post-Bruen world, it is possible that the rule might be subject to an injunction or be outright overturned in the future.
At that time, those that have these tax stamps will be in possession of an actual SBR with an actual stock … and they didn't pay the tax on it.
What I interpret this to mean is that, should the rule be overturned, these tax stamps will no longer be valid.  In that case, you will need to remove any stocks, vertical foregrips, or other characteristics you have added that make the item an SBR and return it to a pistol configuration ASAP!
Could I be wrong in my interpretation?  Of course.  But I think that is the most likely outcome should the rule be overturned.  So … if you have applied for, and received, one of the free tax stamps, you should stay aware of any legal challenges.
If you wish, you may sign up to get email updates whenever I post new content on my website, including any updates on the arm brace legal challenges.