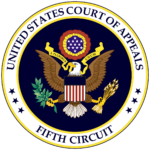 Earlier this week, I wrote a brief article about the Fifth Circuit granting a limited preliminary injunction against implementation of the ATF Arm Brace Rule (2021R-08F).
Since then, I have been asked the same two questions repeatedly by clients who wish to know what this means for them.  Those questions are:
Does this preliminary injunction apply only to plaintiffs located in the Fifth Circuit (Texas, Louisiana, and Mississippi) or does it apply to plaintiffs regardless of where they are located in the country?
If I join FPC (one of the plaintiffs in the case) now, will I be afforded the same protection as those that were members at the commencement of the litigation?
Apparently the plaintiffs had been fielding the same questions, because they filed a Motion for Clarification asking the court to specifically lay out the scope of those protected by the preliminary injunction.
Over the objection of the ATF, the court granted the motion and issued an order containing the requested clarification (see below for the full order).
The salient points are:
 This is not a 'nationwide injunction' as that term is used in the legal sense (not the geographic one), meaning it does not bind the federal government in its relations with nonparties.
However, they made it clear that it does protect those "customers and members whose interests Plaintiffs Maxim Defense and Firearms Policy Coalition ('FPC')

have represented since day one of this litigation

," regardless of where they are located.
Notice the part that I bolded above.  This means that, anyone who can document the fact that they were a member of FPC at the time to the commencement of the suit are protected.  Those who joined afterwards are not.
Those who are customers of Maxim Defense are similarly protected as to the items they purchased from Maxim Defense.  Whether the injunction can be read to include other  arm-brace equipped items those persons might possess was not a question answered by the court.  Out of an abundance of caution, and lacking further clarification from the court, I would advise my clients to assume those items are not protected.
So back to the question at hand.  What does that mean for those who are still not protected in this case?  As I said in my earlier article, while this is a potentially promising step, it is only one of many victories that will have to occur if the rule is to have a chance of being overturned.  In the meantime, you still need to comply in some fashion before the May 31st deadline.