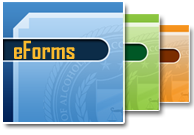 As more and more people join the ranks of NFA collectors, wait times for paper applications have increased significantly.
But with the advent of ATF eForms there is hope!
One of my clients submitted their eForm application on September 25th and received their approval on January 4th.
That is a 100 day turnaround!
While I certainly cannot guarantee such results, I can say that using eForms will almost certainly result in a faster processing time than a traditional paper application.